Christine Thain, LM, CPM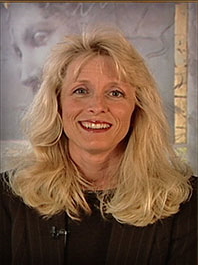 Christine is one of the most experienced licensed midwives in the State of Washington. She is also a preceptor not only for Bastyr's midwifery program but several other midwifery colleges around the country. While listening to an obstetrician at a career day event in high school, Christine came to the realization that she wanted to be a part of helping women have a positive birthing experience. She attended the University of Washington and completed her undergraduate and pre-med studies with a BS in Psychology.
After years of helping her husband create his dream of opening a chiropractic office, she finally had the time to focus on what she wanted to do in her life. That life-defining moment happened while returning home from a chiropractic conference with her husband. He looked up from a magazine he was reading and declared, "You should be a midwife!" That thought resonated within Christine, unlike anything she had experienced. Immediately upon their return, Christine discovered that the most prestigious and, at the time, only accredited midwifery school in the country, Seattle Midwifery School was right in her backyard. During her training at midwifery school she traveled overseas to a site in Samoa where she spent a month delivering babies. In 1995 Christine graduated from Seattle Midwifery School and became a licensed midwife in 1996. That same year, she and a colleague co-founded the Puget Sound Birth Center (PSBC) located in Kirkland, WA. After being with PSBC for 2 years, she decided to sell her interest in the Center and open Eastside Birth Center in Bellevue, WA.
As a midwife, Christine enjoys educating, encouraging and supporting families during this life-changing occasion. Labor and birth are an intimate process and she loves the opportunity to connect with women on that level. Christine feels honored and blessed when chosen to be part of a mother's birthing experience.
Angela Lygren, LM, CPM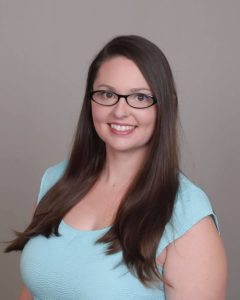 Angie came to us in 2016 at the end of her midwifery training and has been with us ever since. Her sunshiney love for everyone and upbeat personality keep us all having fun around here! She was born in Anchorage, Alaska and raised here in Seattle. She spent the summers of her youth traveling to march in parades and competitions with her drill team, of which she was the captain for 6 years. Her calling to birthwork had been a quiet but persistent presence. Once she discovered midwifery (while working at a law firm), she knew that she had not only found her place in birthwork, but she had finally found her passion, life's work, purpose and direction, and immediately set out to pursue it.
Her journey to becoming a midwife took her to Portland, Oregon where she attended the midwifery program at Birthingway College of Midwifery. It was there that she discovered another deep interest, herbalism, and as a part of her midwifery education also received a great foundation in botanical medicine and plant medicine making. It is through the two primary beliefs that birth is a normal physiological process, and that each birthing person deserves a safe and triumphant birth experience (in the setting of their choosing) that keeps Angie so driven to make this happen for families, particularly those of marginalized communities, over and over again.
Angela is a NARM Certified Professional Midwife, a Licensed Midwife in the state of Washington, and a member of both the Midwives Association of Washington State, and the Midwives Alliance of North America. Once she is ready to take on her next project, she will be joining the fight to change laws that improve birth rights for incarcerated women so that they too, can have safe, empowering births at such an important and intersectional time in their life.
When she is not working, you can find her with her super special extraordinary son Grayson (born in 2015) building train tracks or catching sunsets.